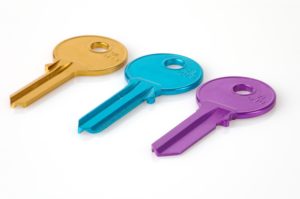 What is masterkeying?
Masterkeying is where a locksmith will assemble locks in a way that allows multiple different keys to operate the lock. This allows the keys and locks to follow a hierarchy. Although most house locks can be rekeyed to a masterkeyed system, it's typical use is within restricted systems.
In order to masterkey a site, it's best if we come out and survey the premises to ensure that it is built to suit your needs exactly. Contact us to organise a survey and quote.