If you've just moved into a new house, or you've got as many keys as you have locks, we can rekey your locks to a single key.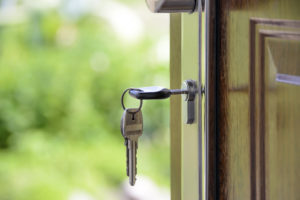 Why rekey your property?
If you've bought a house, anyone could currently have a key for it. You could have too many keys and want to simplify things.
What is rekeying?
In most cases we don't need to replace your existing lock hardware. We can disassemble your existing locks and adjust them to work with different keys. This is much cheaper than replacing every lock in your house. To easily determine if we can make your locks keyed alike, take a key from one and see if it fits in the other.
If it doesn't fit, we can come out and survey your property to find the best solution. Contact us to arrange a survey and quote to rekey your property.
Other options
For additional flexibility we can masterkey your property or upgrade your security to a restricted system.